How to Register YubiKey with OneLock for Two-Factor Authentication
Step 1. Go to Security Settings.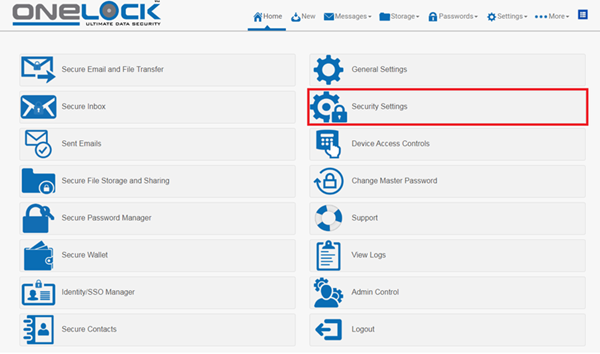 Step 2. Give a name to your YubiKey.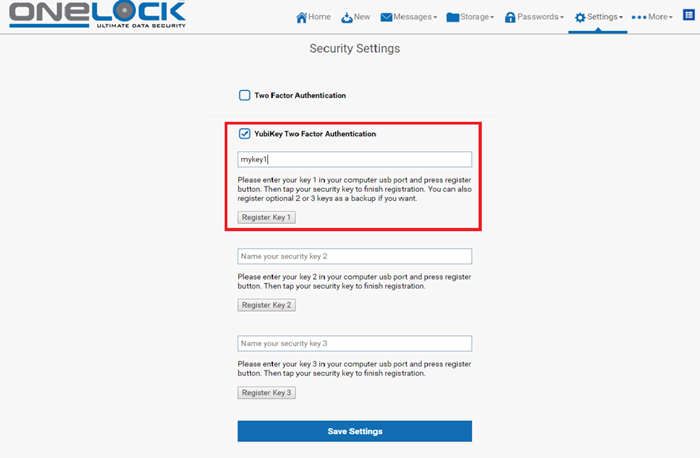 Step 3. Insert YubiKey into your computer USB port.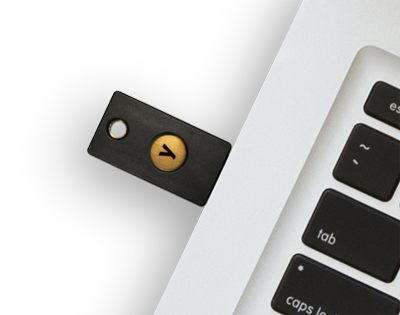 Step 4. Press register button and tap center of YubiKey.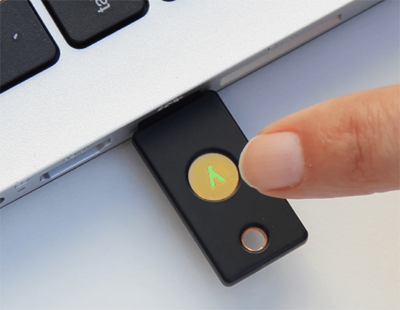 Step 5. Save Security Settings.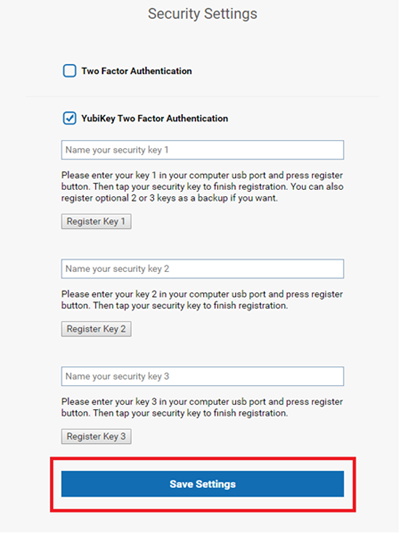 Note: To add 2nd and 3rd YubiKeys just follow the same steps as above. For any issues or questions please contact support@onelock.com.